Today we're comparing the three most popular lag switches on the web. the Best Lag Switch from Best Lag , the Custom V2 Lag Switch, and the Premium Lag Switch from Premium Lag.
Premium Lag is represented in blue, and the competition is represented in gray.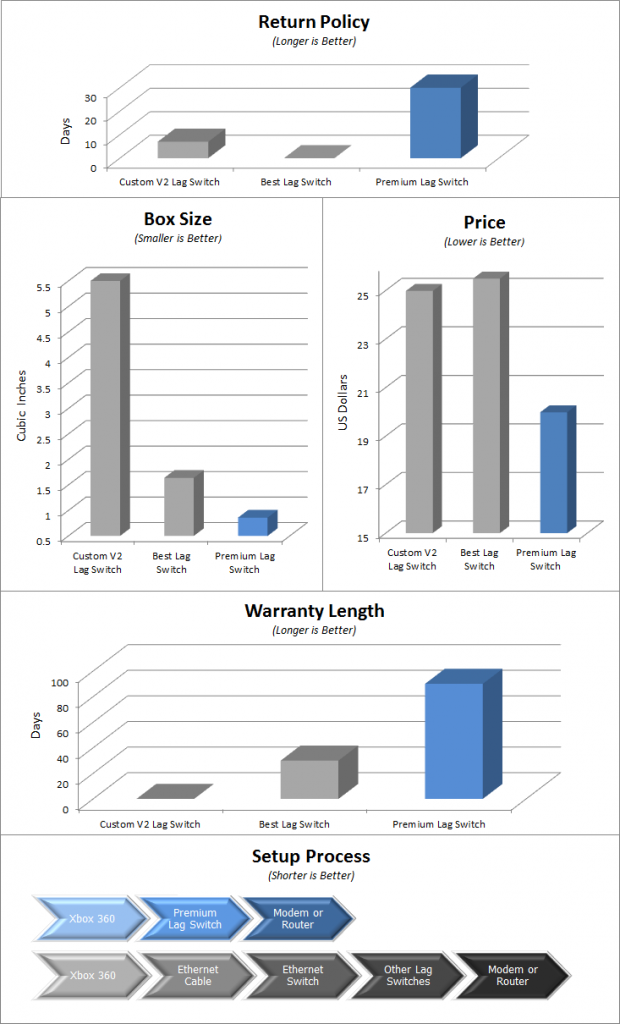 So as you can see for yourself the Premium Lag Switch is less expensive and smaller than the competition and is backed up by a 30 day return policy and 90 day warranty.
Furthermore you can connect it direct to your Xbox 360 with Stealth Shield technology. With the competition you're going to need an Ethernet switch which will cost you about $10.
So decide for yourself which is the best buy. For even more comparison information take a look at What Makes Premium Lag Different?.
*Prices listed include shipping costs. 
*Xbox 360 Compatible defined as: Functions as intended plugged directly into the Xbox 360.
All numbers as of January 5th, 2010/October 18th, 2011