The Only Way to Cheat on Xbox Live!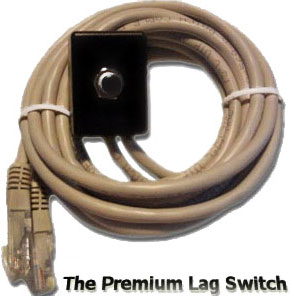 Proprietary Stealth Shield™ Technology
Xbox 360, PS3, PC

BF3, MW3, Black Ops and More

Built with superior Cat5e cable
Ultra-responsive push button
The smallest lag switch ever made

Just $22.99 with free shipping
30 day money back guarantee
90 day warranty
Lag circles around your opponents with The Premium Lag Switch, the cheapest, smallest and most reliable lag switch ever devised.  Now even better! We are the only lag switch manufacturer using superior Cat5e Ethernet Cables! The Premium Lag Switch for the PS3, Xbox 360, and PC is the smallest ever made at under 1 cubic inch.  It comes connected to a 14 ft Cat5e cable and an ultra responsive spring-loaded push button. This switch also features a durable hard plastic case to withstand anything you throw at it. It makes use of our proprietary Stealth Shield Technology™ to allow you to connect your switch directly to your Xbox 360.
 Size Comparison: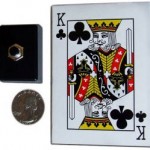 All other lag switches require you to connect extra routers to the network! We test each and every lag switch to ensure quality. It even comes with a 90 day warranty to protect your investment, that's three times that of the next best.
We strongly recommend this switch to any gamers who want to tack on a few dozen kills each game. With Premium Lag, lagging on Xbox Live and Playstation Network is easier than ever before!